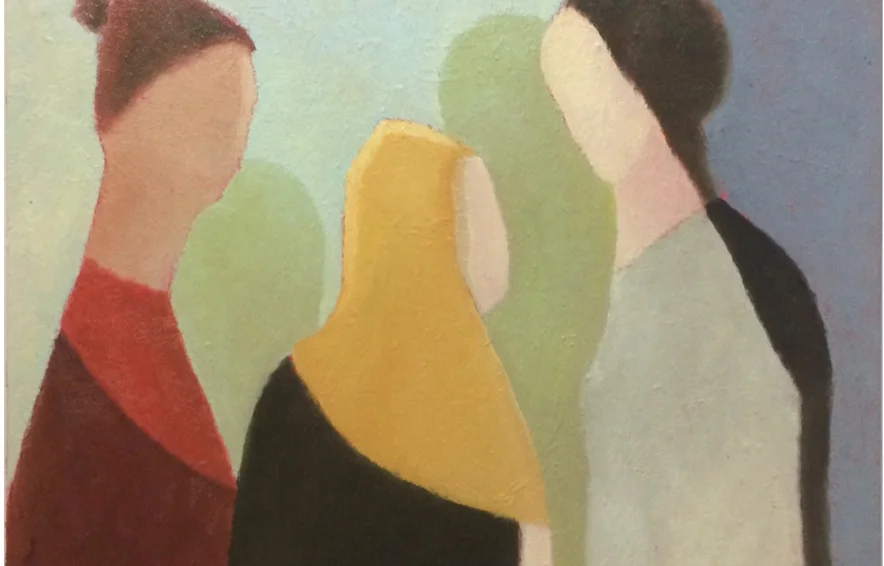 Interview Johan van der Veer - Touching on fauvism and expressionism
18 November - 2021
I paint about twenty hours a week. During the day I potter, go for walks or ride my bicycle, rehearse. I play the clarinet in an amateur symphony orchestra. I usually paint in the evenings, using artificial light, in my studio. This is a converted garage in a tranquil residential area. The size of my studio dictates the size of my paintings. Normally I work on canvas measuring 30x30, 60x80, 70x100 and 110x110 centimetres. For larger work I cannot stand back enough, to assess the interim result.
Which other artists or art movements are examples to you?
I like many forms of art and many artists. Looking at the varied work of other artists on social media and Online Gallery is an inspiration. On a personal level, Johan Haanstra and Bartle Laverman encouraged me. When I paint, I usually listen to classical music on the radio. I like baroque music but also Bosnian choirs, Neil Young, Andy Irvine or Indian music. Music really has the power to thrill and inspire.